State Farm In Final Phase Of Dropping Florida Homeowners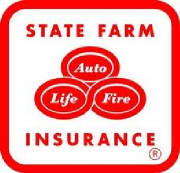 [Thu, January 6, 2011] If you're a Florida homeowner still covered by State Farm Insurance, you may find out within the next few weeks that your policy is being dropped by Florida's biggest private-sector property insurer.
As reported by the Miami Herald, State Farm began the process about a year ago. Before it's over, 125,000 homeowners will receive a notice in the mail and thus be tossed into the arms of the state-run insurer, Citizens Property Insurance.
"We're almost done," State Farm spokesman Michael Grimes said of the process of dropping customers. "We've been mailing out non-renewal letters for 11 months now, and have one more month to go."
As a result of State Farm's massive reduction, Citizens Property Insurance has been swelling dramatically. According to the Miami Herald, as of November 30th, Citizens had nearly 1.3 million policies statewide, up more than 200,000 from a year ago and up 100,000 in just four months.
The bigger Citizens becomes, the more all Floridians are at risk of heavy payouts after a major hurricane. That's because state law requires all insured Floridians to pay special assessments to cover catastrophic damage claims should Citizens become overwhelmed.
Just a year ago, Florida insurance regulators were hopeful that a group of private, Florida based insurers—not Citizens—would pick up most of the State Farm policies being shed.
Even with the cutback, State Farm will remain the largest private-sector property insurer, ahead of Universal Property & Casualty.