About Property Insurance Claims Blog

Property Insurance Claims Blog
was created by Joseph Zevuloni, President and CEO of
Zevuloni & Associates, PA
.
As a licensed Public Adjuster, I speak the same language as the insurance companies, but work for you. I've always loved a good challenge. Insurance companies hire adjusters, engineers, field experts and attorneys to support their position - an unfair match against the policyholder. Policyholders often stand alone to settle their claims against a fine-tuned machine. I help insurance policyholders recover what they are due on their insurance claims, zealously advocate on behalf of the victims of hurricanes, floods, windstorms, water damage, fire damage and structural colappses.
Insurance companies are in business to make money, and will settle claims at the very minimum, leaving policyholders in debt and at a loss. This is the number one reason why policyholders require fair and professional representation during the claim handling process.
As a child, the story of David and Goliath was very dear to me. Today, I devote my professional career to assisting and helping policyholders against the imbalanced and often difficult process of property damage insurance claims.
Thus the idea of a blog was born! The purpose of the Property Insurance Claims Blog is to inform the insured of their options and rights. Information is crucial in the insurance claims process.
Please utilize this blog to learn about insurance claim insights, stay aware of the latest industry news, post questions regarding property damage claims and contact me for a free consultation regarding your insurance claim or property damage.
About Me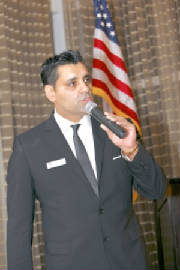 I am the President and CEO of
Zevuloni & Associates
, a Public Adjusting firm in Sunrise, Florida. Founded in 2005, Zevuloni & Associates represent and defend numerous policyholders involved in the strenuous process of insurance claims for property damage. I do exactly what insurance companies fear - I hold them to their promises.
I work for you – the policyholder, not the insurance company! As a licensed Public Adjuster, I represent families, business owners, condo associations and corporations with their property damage insurance claims. Striving to adjust and maximize insurance claims to the highest possible settlement is my daily mission at Zevuloni & Associates.
I work and live in South Florida, thus witnessing many natural disasters such as floods, hurricanes, tornadoes and windstorms. These disasters have crippled people's lives by destroying their homes and businesses. The cost of fixing or rebuilding a property hit by a natural disaster is high while insurance settlements are usually low and do not fully cover all the expenses of the policyholder. As a licensed Public Adjuster, I inspect the loss site immediately, analyze all damages, assemble claim support data, review the insurance coverage, determine current replacement costs and exclusively serve the client - not the insurance company. Working with a team of adjusters, attorneys, contractors and field experts, I handle all the intricate details of your insurance claim. I am a skilled negotiator, exceptional strategist and an excellent communicator when it comes to dealing with insurance agencies. I am performance-driven, detail oriented, analytical and professional Public Adjuster fighting for your rights and a fair settlement to cover your loses.
As a Certified Professional Claims Adjuster with years of experience in residential & commercial construction and training in mold remediation - I've helped thousands recover the money they so desperately need and deserve. If you are a victim of property damage caused by a natural disaster, wall colapse, burst pipes, flood, vandalism, theft or any other property damage to a home or business - contact me at Zevuloni & Associates, PA.
Hope In Action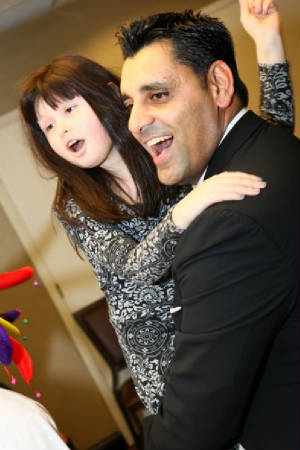 In addition to Zevuloni & Associates, I am an avid activist in the battle of pediatric cancer. Loosing my Mother to cancer at a very early age has made me want to make a difference in a child's life while battling cancer. I strongly believe that a happy environment for a seriously ill child can significantly increase his or her chances to overcome the disease.

My urge to help cancer stricken children has lead to the formation of a non-profit organization Simcha Layeladim also known as Kids Vs Cancer. Dedicated to improving the lives of chronically ill children, Simcha Layeladim offers the child and his family financial aid, sponsors unforgettable vacation packages, grants gifts and much more.
Simcha Layeladim is operated, managed and directed by non paid volunteers. These volunteers dedicate their time, energy and resources to one common goal - improving the lives of children with a life threatening disease. If you'd like more information about this noble cause and an opportunity to help the remarkable children of Simcha Layeladim, please visit the website MyWish4U.org. Where there is hope, there is life!