Zevuloni & Associates Public Adjusters Giving Back To The Community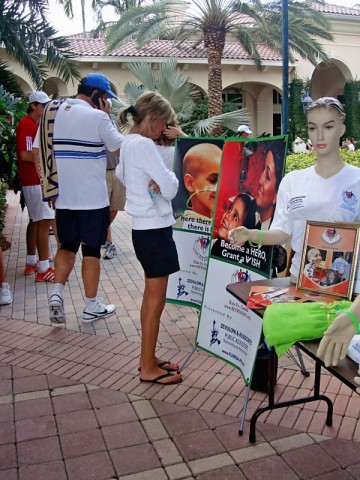 [Wed, November 24, 2010] This past weekend, my firm Zevuloni & Associates, Public Adjusters was privileged to sponsor a tennis tournament, the 2010 Men's Doubles Calcutta to benefit Simcha Layeladim – Kids Vs. Cancer.
Simcha Layeladim – Kids Vs. Cancer is a 501(c)(3) non-profit, volunteer based organization fueled by a wish to give hope, strength and joy to children with life-threatening medical conditions and various pediatric cancers. Its mission reflects the life-changing impact that a fun, magical experience has on children and their families. In the midst of the challenges and heartache associated with facing a life-threatening illness, children and their loved ones enjoy a much needed, cost-free, week-long vacation to the famous theme parks in Orlando provided and organized by the non-profit organization.
Many local South Florida families have already gone on these magical vacation trips, unfortunately many more are still in need. That is why it is so important to raise awareness and funds to sponsor children with life-threatening illnesses, give them hope, happiness, joy and strength to battle the ugly disease!
The event was a success in all respects! It was a weekend filled with remarkable tennis aficionados, pleasant competition, great food and a noble cause to raise awareness for helping children with cancer.
All proceeds from entrance fees and individual donations went to benefit the non-profit organization. People were genuinely interested in the cause and were eager to be involved.
To learn more about Simcha Layeladim – Kids Vs. Cancer and its programs, go to www.mywish4u.org.
Wed, November 24, 2010 | link
Congratulations Frank Artiles, The First Public Adjuster To Be Elected To A Position In Florida's Government!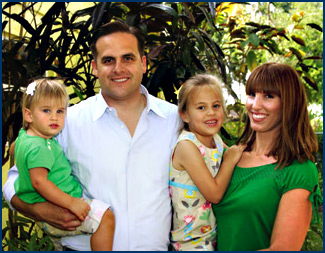 [Thu, November 4, 2010] A Public Adjuster - Frank Artiles wins a seat in the Florida House of Representatives in District 119.
As reported by the Miami Herald, "Frank Artiles won a bellwether South Miami-Dade race. Artiles, an insurance adjuster, bested Democrat Katie Edwards, executive director of the Dade County Farm Bureau, in a battle to replace state Rep. Juan Carlos Zapata of the GOP in a district stretching from deep South Dade to Sweetwater".
According to his website, Artiles supports stringent limits on the amount of ad valorem taxes that may be collected by school districts and counties as well as supporting legislation that places stricter penalties on criminals who harm seniors and children. Frank also believes in keeping music and art programs in schools and work to foster communication between health care providers and patients.
Frank served with the United States Marine Corps Reserve as a Non-Commissioned Officer based in Florida, and earned the rank of Sergeant as a Communication Specialist. Recently, Frank participated in operations to protect and defend the United States and its interests. In spring of 2003, Frank was deployed overseas as a member of Operation Iraqi Freedom.
In addition to his many accomplishments and strong views, Frank is a fellow Public Adjuster, representing homeowners and business owners against their insurance carrier after suffering a property loss.
My respect and support goes out to Frank during this exciting, yet challenging times. Frank Artiles is a great leader and a friend. Congrats Frank!
"The electors see their representative not only as a legislator for the state but also as the natural protector of local interests in the legislature; indeed, they almost seem to think that he has a power of attorney to represent each constituent, and they trust him to be as eager in their private interests as in those of the country." ~ Alexis de Tocqueville
Thu, November 4, 2010 | link
Be Prepared: Ten Things Every Property Owner Should Do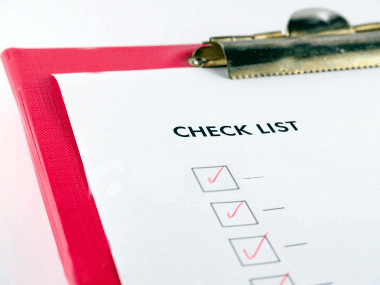 [Mon, November 1, 2010] If history of natural disasters or accidental occurrences taught us anything, it's that it is unpredictable and usually strike when we are not ready.
Although we can not foresee or prevent disasters which may cause damage or destroy real property, we can take steps to prepare before a disaster strikes.
While recovering and rebuilding is never easy, being prepared will surely help make your insurance claim proceed in an efficient manner and result in a satisfactory recovery.
1. Photo proof. Take photographs of your home or business. Photographs will be very important to prove the extent of your damages later. Take new photos every year of any improvements to the property inside and out.
2. Save copies and back up digitally. Back up business-critical information. Make sure your business-critical client records and communications systems are backed up off site so you can immediately retrieve key client information, financial documents and sales histories. This responsiveness will be key to rebuilding your business and client retention.
3. Have a response team in place. Put a "claim management team" together before a disaster strikes and assign a lead person in the event of a loss. An individual who is knowledgeable in the area of insurance should handle interactions with your carrier. This is essential, since the smallest comment can make a big difference in how much money you recover. Assemble an emergency supply kit with water, flashlights, batteries, radio, dry food, medicine, cash, etc.
4. Protect your property from further damage. It's your responsibility to perform emergency work such as putting up tarps, removing wet drywall and carpeting to prevent mold, and boarding up openings and installing fencing where necessary to protect your belongings and provide safety for others.
5. Due diligence. Beware of contractors asking you to sign a contract for non-emergency services. Ideally, you should not hire a contractor to restore your home or business until you have an agreed repair and/or replacement settlement with your insurance adjuster per "duties after a loss." However, sometimes special circumstances and conditions may apply that would benefit the insured and the insurance company. Put together a list of trusted contractors and emergency service personnel/offices. My office has emergency operators during after-hours, weekends and holidays ready to assist you in an emergency.
6. Document the damage. Photograph or videotape the scene, including the "debris pile", before any clean-up efforts. When estimating the damages, do not rely solely on your historical records. Instead, secure replacement cost estimates.
7. Request a complete copy of your insurance policy. Read and make sure you understand your rights and obligations under your insurance policy before entering into any serious discussions or negotiations with your carrier. Seek out a professional to help you understand what your policy actually covers and, just as important, what it doesn't.
8. Document all your activities and expenses. Keep a log of all activities and save all receipts after the damage, including those for property replacement and extra expenses. The insurance carrier requires you provide documentation of expenses for labor and/or materials used for emergency repairs.
9. Make decisions that are best for your business survival. Policy holders often expect the insurance company to tell them what to do to save their business. Insurance company adjusters are simply auditors of your property insurance claim and are working for the insurance company, not you. Only you know your business and what's best for recovery.
10. Hire your own experts. Your insurance carrier will send an adjuster to evaluate your loss. It's our responsibility to prove the loss with photos, estimates, reports, affidavits and other documents to recover and restore your property to pre-disaster condition. It's in your best interest to hire an expert that understands the restoration of your property, your insurance policy and insurance company.
Being prepared is an essential tool, one that will help in the aftermass of a disaster. Please don't hesitate to contact me if you would like a free of charge consultation regarding your insurance policy, property damage, disaster preparedness, Risk Management or have any questions. I will do all I can to help.
Mon, November 1, 2010 | link