Citizens Property Insurance Corporation v. San Perdido Association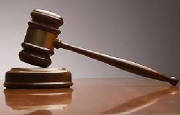 [Mon, October 25, 2010] Recently, the First District Court of Appeals rejected Citizens' request to stop a bad faith action against it from proceeding in the trial court. Citizens Property Insurance Corporation v. San Perdido Association, Inc., 2010 WL 3894497 (Fla. 1st DCA October 6, 2010).
This case involves a claim by San Perdido Association under a windstorm insurance policy with Citizens after Hurricane Ivan caused substantial property damage in 2004. Citizens refused to fully pay its obligation under the terms of the insurance policy, requiring San Perdido Association to file a circuit court action to compel such payment, and then defend that award when Citizens appealed it. The circuit court ruling was upheld in 2009.
San Perdido then filed its bad faith action. Citizens responded with a motion to dismiss, asserting that the action is barred by the immunity conferred on Citizens in section 627.351(6), Florida Statutes.
"I believe that this case has been "mischaracterized" in many blogs as allowing bad faith claims. The case does deny Citizens from an immediate appeal of a denial of their MTD in the 1st District. Garfunkel is the law in 5th district. The fact that the Court certified a conflict and the question (should the denial of a Motion to Dismiss based on a claim of sovereign immunity await the entry of a final judgment) should result in the FL Supreme Court taking up this issue and that opinion will be very important" said attorney David Avellar Neblett of Perry & Neblett P.A.
Citizens' immunity from bad faith lawsuits has been a topic of discussion for some time, given the recent rulings by the Fifth District Court of Appeals in Garfinkel and La Mer. The difference between the Fifth and First Districts involves their application of different standards for whether there is irreparable harm, which is required for certiorari jurisdiction, by allowing the case to proceed through trial before considering the sovereign immunity claim. The First District may have to consider Citizens' sovereign immunity claim from bad faith lawsuits, it will just decide the issue after the San Perdido case proceeds through trial and final judgment is entered.
San Perdido has alleged that Citizens engaged in a series of bad faith practices in its handling of its insurance claim, and that such conduct was both a breach of contract and a willful tort.
In denying Citizens' motion to dismiss, the trial court reasoned that San Perdido's lawsuit is within the exceptions to Citizens' immunity. Although Citizens could challenge that ruling if San Perdido should win at trial, Citizens instead asked the appeals court to halt any further proceedings in the trial court.
Mon, October 25, 2010 | link
More Rate Hikes: Florida Approves Citizens Rate Increases for Condos, Rentals & Commercial Properties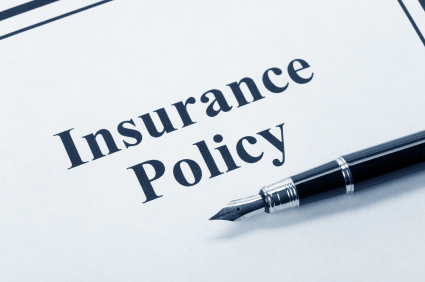 [Tue, October 12, 2010] State-backed Citizens Property Insurance Corp. received approval Thursday to raise rates an average of 10.3 percent for homeowner policies.
Florida Insurance Commissioner Kevin McCarty has approved these rate increases. The latest price increases affects condominium associations, commercial buildings, rental properties and other structures. Citizens officials said its rate hike is needed in part due to higher claims costs for sinkholes, fires and other problems.
According to the recent article by Insurance Journal, commercial nonresidential rates in high-risk coastal areas will rise by 9.9 percent, while remaining unchanged in non-coastal areas. Other increases include 10.4 percent for dwelling fire coverage for rental properties; 8.1 percent for commercial, residential, condominiums and 11.0 percent for condo association wind-only coverage.
On Sept. 23, McCarty approved an average 10.3 percent increase for homeowners and an average 9.2 hike for mobile homes.
The effective date of new rates varies between Jan. 1, 2011, and Feb. 1, 2011, depending on the type of coverage. Citizens insures about 1.2 million properties, about 750,000 of them homes. It is the state's largest home insurer.
Citizens is Florida's largest property insurer with 1.2 million policies, including 758,705 homeowner policies. The company initially was created to serve as an insurer of last resort mainly in coastal areas that face a higher risk of hurricane damage. It grew, though, as private companies scaled back and increased their rates after sustaining massive losses from a series of storms in 2004 and 2005.
Lawmakers have been struggling to find ways to shift customers out of Citizens and back into the private insurance market. Raising Citizens' rates is part of that strategy.
Please contact me if you have any questions or concerns about your current policy coverage. My consultation and insurance policy analysis is a complimentary service available to you and is only a phone call away.
Tue, October 12, 2010 | link
Tropical Storm Nicole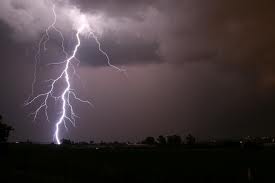 [Fri, October 1, 2010] Although the 2010 hurricane season has been quiet, it is far from over. Remnants from Tropical Storm Nicole drenched cities with more rain in hours than they normally get in a month. Flood warnings and advisories were issued from North Carolina through Maine, as winds reached up to 60 mph.
Forecasters at the National Hurricane Center in Miami pegged its peak sustained winds at 40 miles per hour, just over the 39 mph threshold to become a named storm. Before being downgraded, Nicole pounded parts of the Caribbean with torrential rains, killing eight people in Jamaica.
The storm was dropping heavy rain in the Northeast as the remnants of Nicole interacted with an upper-level low and a frontal boundary.
South Florida initially had feared it could be swamped with torrential rains and gusty winds, but Nicole delivered what amounted to just another rainy day. And the storm never even reached the state.
According to media reports, the most severely hit area was North Carolina where storm-related accidents are being blamed for 5 deaths. I urge all my clients, friends and family to prepare before the storm hits and be ready for the worst. Drive unless it is necessary, safeguard your family and belongings, store enough food, water, medicine, batteries and cash. "Don't wait until the last minute. Stay informed and know what to do when a tropical storm warning is issued – safety is top priority" said Joe Becker, senior vice president for Red Cross Disaster Services.
Below are some of the precautions to follow as advised by the Red Cross.
Before the storm, you should:
Check your emergency supplies and replace or restock as needed. Your disaster kit should contain items such as gallons of water, non-perishable, easy-to-prepare food and sanitation and personal hygiene items. More information about what you should include is available on the Red Cross web site.
Create an evacuation plan with members of your household and practice it to cut down on any confusion.
Plan routes to your community's shelters, register family members with special needs as required.
Make plans for your pets.
Standard homeowners insurance doesn't cover flooding. You may need floor insurance. For more information on flood insurance, please visit the National Flood Insurance Program Web site at www.FloodSmart.gov.
If forecasts predict the storm will hit your neighborhood:
Bring items inside that can be picked up by the wind.
Turn your refrigerator and freezer to the coldest settings and keep them closed as much as possible so food will last longer if the power goes out.
Turn off any propane tanks and unplug your small appliances.
Fill your vehicle's gas tank.
Close windows, doors and hurricane shutters. If you don't have hurricane shutters, close and board up your windows and doors with plywood.
Listen to local authorities and evacuate if advised to do so. Be careful to avoid flooded roads and washed out bridges.
After the storm:
Return home only when officials say it is safe.
Keep away from loose or dangling power lines and report them to the power company.
Stay out of any building that has water around it.
Avoid drinking or preparing food with tap water until you're sure it's not contaminated.
Keep your animals under your direct control.
If you have any property damage, call a licensed Public Adjuster at Zevuloni & Associates, PA.

Full details about the steps you can take to stay safe are available on the Red Cross web site.
Full details about the steps you can take in the event of a property damage are available on the Zevuloni & Associates, PA web site.
Fri, October 1, 2010 | link