New, Old, Underpaid Or Denied?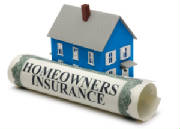 Your insurance policy gives you the right to reopen a claim within a stipulated period of time if your claim has been denied or underpaid. In the state of Florida most claims can be reopened within 5 years from the date the damage occurred.
Regardless whether you have already received money from the insurance company and made the repairs.
If you have a denied or an underpaid claim that has resulted in monetary loss for you, your business or the condo association where you live, don't assume that it's a lost case. Public insurance adjusters are engaged by you and are on your side.
Insurance companies hire "Independent Insurance Adjusters" to assess your claim, but they are paid by the insurance companies and protect their interests. A "Public Insurance Adjuster" is an expert at reviewing your claim, determining if there is more money on the table for you, and is experienced at negotiating with the insurance company to get you all the money you are owed.
If you've been underpaid or unjustly denied on your insurance claim, have found more possibly covered damages or covered losses, then contact me about your situation. If the conclusion is that you've received all you are owed, then you will get the peace of mind of knowing that from an expert.
The number of underpaid insurance damage claims is astounding. Public Adjusters routinely get 60%-70% more funds for the policyholder than they originally received from the insurance company when the claim was settled.
I do not recommend that policyholders reopen a past insurance claim by themselves. It is a tedious process that should be handled by a professional if you want to ensure that you receive the maximum settlement based on your claim, insurance policy and incurred expenses.
Whether it is a single family home, a business, or a whole condo association, I will get the funds that should have originally been received.
Contact me for a complimentary review of your new, old, underpaid or denied property damage claim. My consultation is free of charge.
Fri, July 30, 2010 | link
Happy Birthday!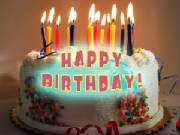 All of us at Zevuloni & Associates, friends and colleagues are joining in to wish a very happy, healthy and joyous birthday to Joe Zevuloni.
May Today bring all the special things that mean the most to you, lots of wonderful memories, pleasant surprises and blissful smiles!
As Jonathan Swift was quoted to say, "No wise man ever wished to be younger".
Happy Birthday!
Fri, July 23, 2010 | link
Tropical Storm Bonnie
[Fri, July 23, 2010]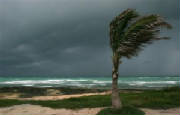 Tropical Storm Bonnie is a small storm in size and is still dealing with lots of wind, rain and lightning this morning.
A tropical storm warning is in effect for the northwestern Bahamas, for Florida's east coast south of Deerfield Beach, the entire Florida Keys up the western coast to Englewood. A tropical storm watch was issued early Friday for the northern Gulf coast from Destin, FL., to Morgan City, LA.
Businesses across the Greater Miami have not been majorly affected as of yet, but if the storm continues to pick up steam, it could potentially become a problem. The skies are completely dark in the stormy areas, and rain continuously pours. It is inevitable that such weather will bring about flooding within Florida's many flood zones and flood prone areas.
I hope that your family and business will remain safe in lieu of the current weather conditions. Please click here to learn about flood, flood prevention and safety tips.
If flooding occurs at your home or business, if you are a property manager for a Condo Association or an HOA - don't waste any time and call me for a free inspection of the property damage and loss analysis. Call 954.742.8248 for an immediate and professional response.
Fri, July 23, 2010 | link
Allstate Insurance In Florida Asking For 33% Rate Hike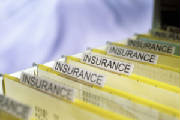 [Fri, July 16, 2010] Earlier this week, the Sun Sentinel reported that Allstate companies propose home insurance rate hike.
Florida regulators will consider a statewide 33-percent average premium increase request this month from Castle Key Insurance, a subsidiary of Allstate Insurance. The insurers have requested the rate increases "based on the continued costs of reinsurance and increasing costs associated with paying homeowners claims" according to Amy Moore, company spokesperson.
The average client could see $400 increase per year, roughly $34 per month. The increase is expected to be approved and will begin quite quickly. This, yet another rate increase as South Florida enters peak Hurricane season 2010.
According to the Insurance Journal, Castle Key Insurance companies currently write approximately 250,000 policies. New Florida home insurance business is going into Castle Key Indemnity, which accounts for approximately 27 percent of the insurer's homeowner policies.
Although the rate hike may add more stress to the policy holders, most importantly it is vital to know exactly what your insurance covers, the type of coverage required for your home based on location, home value, current repair costs and other unique variables.
I welcome questions about property insurance, property claims and loss assessment prior to a disaster. Please don't hesitate to contact me with any questions you may have. Call my office Zevuloni & Associates, PA at 954.742.8248 for a complimentary consultation.
Fri, July 16, 2010 | link
Hurricane Alex A Wake-Up Call for Florida Business Owners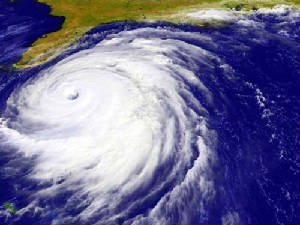 [Mon, July 12, 2010] The first named storm has already pounded the Gulf Coast and forecasters predict another threat soon. Hurricane Alex reached Category 2 strength before it slammed into Mexico and Southern Texas, bringing with it more than 10 inches of rain and sustained winds of 105 miles per hour.
When a major hurricane strikes U.S. soil, the devastation can be enormous. Sadly, as if suffering through a hurricane and property loss is not enough, another storm may be brewing in the atmosphere, only this time it is man-made – it's the delay, underpayment, or denial of your valid hurricane, flood or major windstorm insurance claim by your insurance company.
So what can you do to protect your family and business in case a disaster strikes? One of the most basic ways for people to get prepared is to review their insurance policies, inventory their home and business's contents and compile important documents in a safe place. Property owners should have updated value appraisals completed on their buildings that are in line with their property insurance values and current repair costs.
It is imperative for the property owner to know not only what is covered by the insurance policy, but to also understand what is not covered and assess the risk of a disaster before it strikes. This is particularly important for business owners.

Take the time now to ensure that your business will be prepared to withstand the financial implications, business interruption and loss of income in case of a property damage caused by a hurricane, flooding or windstorm.
I work exclusively on behalf of policyholders to help them achieve the maximum settlement amounts they can fairly and honestly recover based on their loss and their policy provisions.
Call 954.742.8248 for a complimentary consultation and risk assesment Today! Don't wait for a hurricane to strike.
Mon, July 12, 2010 | link
Celebrate Freedom & Independence!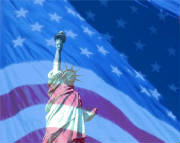 [Mon, July 5, 2010] Beautiful fireworks and scrumptious barbeque's with family and friends are a great way to celebrate Independence Day, the most grand and great holiday in the US.
Amidst holiday gatherings and festivities, we shall remember that on July 4, 1776, we declared independence from the Kingdom of Great Britain. We gained freedom, and as Albert Camus once wrote, "Freedom is nothing else but a chance to be better."
What is freedom and what makes it so important? Great thinkers, politicians, writers, and artists have debated the meaning of freedom throughout history. Times and generations have defined freedom differently. To each, freedom has a distinctive meaning, price, significance and calling.
In my line of work, I exercise freedom every day by representing clients and standing up for their rights. I am grateful to do so in a country that values freedom and recognizes the rights of every individual. I dearly treasure my freedom to do right and the responsibility it entails. This holiday weekend, I celebrate and toast to freedom. Happy Independence Day!
Mon, July 5, 2010 | link