You learn something every day if you pay attention

[Mon, June 28, 2010] Energized and prepared, with a cup of coffee in hand I am on my way to the Florida Association of Public Insurance Adjusters (FAPIA) Summer Conference in Fort Lauderdale.
The Summer Conference is an excellent opportunity to learn the latest legislature news, gain new industry perspectives and socialize with fellow members that have joined together for the sole purpose of protecting the public and acting on their behalf. In addition to reading educational pamphlets, gaining new insights and seeing my friends and colleagues, I am looking forward to hearing stories and testimonials from those working in the property claims field.
I enjoy hearing success stories that boast high and fair settlements along with the disappointingly unjust losses that have frustrated the policyholders. I dwell on the details and immediately ponder what I would have done differently. Stories filled with claim details and settlement outcomes are valuable insights into the actions of the insurers and the situations of the insured. As Leonardo da Vinci was quoted to say "Learning never exhausts the mind", I will keep learning and improving what I already know.
Following each FAPIA Conference, I tend to set higher expectations for myself, my team and business partners. I am even more motivated to stand up to the insurance companies for the rights of the policyholder. I vouch to work harder and push myself even further. There's much work to be done, clients to help and claims to resolve.
Mon, June 28, 2010 | link
Will I Get In Trouble?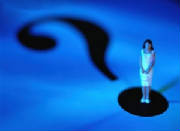 [Mon, June 21, 2010] I get lots of questions emailed to me by home and business owners concerning their property damage insurance claims. I'd like to share one of those questions on this blog as I hope you will find both the question and answer useful and interesting. This question illustrates the vague knowledge possessed by policyholders about Public Adjusters and the industry of property insurance claims.

Question: Will I get in trouble with my insurance if I hire a Public Adjuster?
Answer: No!
Aside from attorneys and the broker of record, Public Adjusters are licensed by state departments of insurance and are the only type of claims adjuster that can legally represent the rights of an insured during a property insurance claim process.
There are different types of insurance adjusters. A Public Adjuster - is licensed to work for the insured party. A Staff Adjuster - is an employee of the Insurance Company working on their behalf and an Independent Adjuster - hired by insurance companies to adjust claims in areas where staff adjusters are not available.
A Public Adjuster is not employed by nor works for any insurance company. A public adjuster works exclusively for you to help obtain the maximum amount recoverable in a loss.

An insurance company is required by law to reimburse you fairly enough to put your home back to as good of condition and quality materials as it was prior to your loss. Unfortunately, for you the business model of an insurance company is the less money paid out in claims the more profits for the insurance company.
Therefore, to answer your question - no you will not get in trouble for hiring a Public Adjuster. Instead, you will get a hassle-free, maximum allowed settlement for your property damage.
Please contact me if you have any questions or concerns about your current policy, property damage or insurance claim. Under Florida law, you can re-open any property insurance claim if you feel you were not paid properly. This means you can re-open that old water damage claim from 3 years ago, or that Hurricane Wilma claim from 2005!
Mon, June 21, 2010 | link
Miami Seaquarium To File Claim Against BP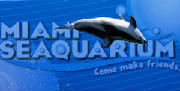 [Thu, June 17, 2010] As reported by JustNews.com, Miami Seaquarium is to file a claim against BP. Miami Seaquarium takes its water from Biscayne Bay, thus company officials worry that oil could taint the seawater and their wildlife habitat. "Keeping pristine water for our animals is paramount. It is our lifeblood" said Seaquarium General Manager Andrew Hertz.
BP acknowledged that it has accelerated its process of approving payments for commercial claims related to the Deepwater Horizon oil spill, but attorneys representing fisherman and other effected businesses fear that the oil company's claim forms are flawed.
In earlier statements, BP said it approved initial payments toward 90 percent of commercial large-loss claims that have been filed as a result of the ongoing oil disaster. According to news sources, the U.K.-based oil giant said it approved payment of 337 checks for a total of $16 million to businesses that have filed claims in excess of $5,000.
Although no signs of oil at the shore lines of Miami, South Florida businesses prepare for the worst.
Earlier this week, Gov. Charlie Crist visited Miami Beach for a meeting with local hospitality and business leaders to discuss the oil spill and its impact on South Florida.
Have you or your business been damaged by the BP Oil Disaster? Share your story and comments on this blog.
Did your business sustain property damage due to a natural disaster or a human error, please contact me for a free consultation. As a licensed Public Adjuster, I will get the maximum fair settlement for you damages, while insurance companies offer the very minimum!
Thu, June 17, 2010 | link
Zevuloni & Associates On Scene Of A Fire in Fort Myers, Fl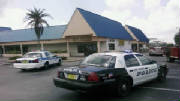 [Tue, June 15, 2010] Firefighters responded to a dreadful fire inside Tung Hing Chinese Restaurant in Fort Myers on Sunday morning of June 13th. Reports indicate that smoke and flames were coming from the roof of the building at 3605 Fowler Street.
To assess the damage, Joseph Zevuloni, PA was called to the scene by the owner of the strip mall where the restaurant is located. Concentrating on the details of the damage, Joseph Zevuloni took great care inspecting all aspects of the fire and fire related destruction.
Fires cause over 10 billion dollars in damage every year. These claims are usually complex and many factors determine the outcome of the settlement, therefore insured policyholders should have an experienced and licensed public adjuster on their side.
A few nearby businesses were evacuated, but luckily no one was hurt. The fire was put out before noon.
Tue, June 15, 2010 | link
Zevuloni & Associates Mourn The Passing Of Patrick M. Catania
[Thu, June 10, 2010] Patrick M. Catania known to many as Pat passed away on May 24, 2010 while bravely fighting a short but arduous battle with cancer.
Respected within his professional community, Pat Catania was an avid advocate for the policyholder's rights. Patrick M. Catania will be greatly missed by his family, co-workers, colleagues and friends.
The family is requesting in lieu of flowers that all donations should be kindly made to Patrick Catania's Tribute at St Jude Children's Hospital.
Our deepest sympathy goes out to Pat Catania's family during their time of sorrow.
Thu, June 10, 2010 | link
Hurricane Season: Time to Review Your Insurance Coverage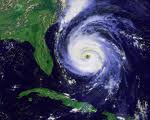 [Mon, June 7, 2010] The 2010 Atlantic hurricane season has begun and by all accounts it's going to be a busy one, perhaps the most active since record-breaking 2005.
Increasing a previous estimate for a "very active" season, the leading CSU (Colorado State University) storm research team predicts 18 named tropical storms. Of these, CSU saw 10 becoming hurricanes, with five becoming major Category 3 or higher hurricanes with winds above 110 miles per hour (177 km per hour).
Every June 1st through November 30th, South Florida residents and business owners begin a familiar routine of preparation for a hurricane. The main ingredient in hurricane preparedness is common sense. Develop a family emergency plan, create a disaster supply kit and secure your home or business with hurricane shutters.
It is also important to make sure your insurance policy is up to date. Because Florida is a hurricane prone area, each Floridian should be aware of their property damage insurance coverage, claims process and options prior to and after a disaster strikes.
Evaluate your existing coverage to make sure it reflects the value of your home and its contents. Consider changes in market value and whether you've made expensive renovations or purchases in recent years. Remember that most insurance companies won't allow you to adjust your coverage once a hurricane is approaching Florida.
Consider whether you need both flood insurance and windstorm coverage. Homeowners' insurance policies typically don't cover flood damage, so an additional policy is needed. Check county maps to see if your home is in a flood zone or flood-prone area and obtain coverage if needed.
Most home owner's insurance policies list an "all perils" coverage provision. While this may sound like disaster coverage, it doesn't cover everything. A natural disaster occurs when there is extensive property damage as a result of a hurricane, flood, earthquake, landslide, tornado, windstorm or some other natural phenomena. If a hurricane destroys your home--and hurricanes are "excluded" in your policy contract--it won't be covered by insurance.
Hurricane preparedness and insurance coverage information is essential during the next six months! For your free insurance claim consultation please contact me or call my office at 954.742.8248. Hope for the best, prepare for the worst.
Mon, June 7, 2010 | link
Flooding in Hallandale Beach

[Tue, June 1, 2010] Waking up to the sound of pounding rain, I was certain that some flood prone areas of Miami-Dade and Broward County will be affected. Indeed early news reports have confirmed that parts of Hallandale Beach have experienced thunderstorms, heavy wind and flooding. As reported by the SunSentinel "a six-block area of the the town [Hallandale Beach] was flooded by heavy rains which hit South Florida on the first day of Hurricane season". The weather service said about 3 to 5 inches may have fallen in Hallandale Beach.
Floods are among the most frequent and costly natural hazards, responsible for almost 90% of all damage related to natural disasters. In addition to the loss of physical property, floods can be detrimental to one's emotional and financial state.
Contacting a licensed, conscientious and experienced Public Adjuster when faced with property damage caused by flood waters is a necessary first step. An accredited public insurance adjuster not only has your confidence, but also that of company adjusters who recognize that they are dealing with a professional. More specifically, a public insurance adjuster will assist you in the preparation of inventories, estimates and other factual proofs of loss. He or she will handle all the necessary details for compiling and filing claims, as required by the terms of your insurance policies. Your public insurance adjuster will also confer on your behalf with insurance company representatives and handle all matters essential to a proper and satisfactory adjustment. If you are a victim of property damage caused by flood, heavy rain, windstorm or a burst water pipe - please contact me for a free consultation.
Tue, June 1, 2010 | link