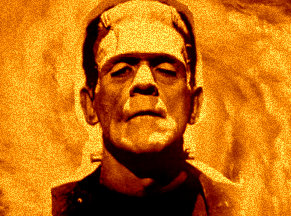 Halloween Monster: 'Frankenstorm' Sandy Eyes East Coast
[Fri, October 26, 2012] Will Hurricane Sandy, winter storm hybrid, dubbed "Frankenstorm" by the National Oceanic and Atmospheric Administration, ravage the U.S. East Coast?
Sandy has already claimed nearly two dozen lives in the Caribbean near the northern Bahamas. Meteorologists warn that this hybrid storm may strike anywhere from the Delaware- Maryland-Virginia peninsula to southern New England. The current National Hurricane Center track calls for the system to go up Delaware Bay and almost directly over Wilmington, Delaware, just southwest of Philadelphia, on Oct. 30-31.
We urge everyone in its path to take safety precautions and prepare for impact. As always, it is better SAFE than sorry! Here are some safety tips for hurricane preparedness:
Review and update your insurance policy. Call your carrier, insurance agent or a licensed Public Adjuster if you have any questions about coverage and property damage mitigation.

Take a photo inventory of valuables in your home and office. Keep recent purchase or repair receipts.
Prepare a "Go Bag" and an "Disaster Prep Kit" for all family members and pets. Assume that local pharmacies, grocery stores and gas stations will be closed.

Expect disruptions in electricity, gas, and water or telephone service.

Check on friends, relatives and neighbors, especially those with disabilities or special needs and assist them with their preparation, if possible. Coordinate and inform each other of an evacuation disaster plan. Avoid separating your immediate family.

Bring inside loose, lightweight objects, such as lawn furniture, garbage cans, garden tools and toys. Anchor objects that will be unsafe to bring inside, like gas grills or propane tanks.
Turn off propane tanks.

If you own a vehicle, fill your gas tank.

If you own a boat, moor or move it to a safe place well before the storm causes maritime conditions to deteriorate.

If you own a mobile home/trailer, tie it down securely.

Shutter windows securely and brace outside doors. Place valuables into waterproof containers or plastic bags.

Take out extra cash and ensure that all your electrical devises are fully charged.
Here's what ready.gov advises you store in a disaster prep kit:
Water (one gallon per person per day, for at least three days).
Non-perishable food that will last at least three days, per person.

A battery-powered or hand-crank radio.

A flashlight — and extra batteries.

A first-aid kit.

A whistle, to signal for help.

Dust masks, to help filter contaminated air.

Plastic sheeting and duct tape to seal windows, doors and air vents and protect you from debris and contaminants in the air.

Moist towelettes.

Garbage bags and plastic ties.

Wrench or pliers to turn off utilities.

A manual can opener.

Local maps.

Cell phone with chargers or solar chargers.

Prescription medicines to last at least a week and eyeglasses (if needed).

Pet food.
Also, if you're taking care of any children, make sure to include entertainment items to keep them occupied, like games, cards, crayons and coloring books. Review your supplies periodically to be sure you have what you need and to replace any products about to expire. You can also buy ready-made kits for $100 or so.
Keep the kit in a designated place in your home, where it will be easy to grab if you have to scoot. And be sure all your family members know where the kit is, so any of them can take it to a safer location.
I hope that everyone will stay safe! Wishing everyone a productive, restful and peaceful weekend! Please keep my office number handy in case a disaster strikes and causes property damage to your home or business. The number is 877.ZEVULONI (938.8566).
Fri, October 26, 2012 | link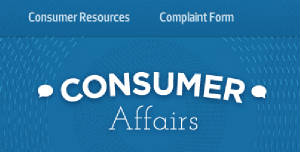 Unhappy With Your Insurance Company? You Are Not Alone ...
[Tue, October 16, 2012] I recently came across this web page: http://www.consumeraffairs.com/insurance/home.html where property owners voice their scrupulous and rather infuriating experiences with insurance companies. Am I surprised? Unfortunately not.
The consumer affairs website offers a myriad of information on companies, products, scams, recalls and reviews written by either satisfied or disgruntled consumers. A section of the website is devoted to reviews of property insurance providers and posts from the homeowners. It is a candid look into the insurance industry from the eyes of the insured.
Reading through the blunt reviews and criticisms of property owners across America, familiar scenarios unfold. From underpaid claims to unresponsive insurance adjusters, unjust settlements or outright denials from the insurance company happen more often than not. The aggravation of not getting a fair settlement to fix or rebuild a covered loss, especially after the many years of faithfully paying rising insurance premiums – is a shared sentiment across the board.
It is sad to read the many personal accounts of homeowners that are currently in financial distress because they did not have the tools to counter their insurance company. Each day, numerous claims are denied or underpaid due to a technicality or an incorrect assessment of a loss.
I am vehemently disappointed that consumers have rated top insurance carriers such as State Farm and Allstate with merely one star out of five. Are insurance companies reading these reviews? Do they care? Well, if they cared enough – I'd be out of work!
The topic of home owners insurance is one that often stirs a lot of frustration and anger among policy owners. Since 2005 I have been helping home owners, condo associations, businesses and corporate chains with their insurance claims. Licensed in the states of FL, TX, GA, SC, NC, MD, CT, RI, ME I have vast experience with all types of claims such as hurricane & tornado damage, fire & flood, vandalism and theft. The team at Zevuloni & Associates Public Adjusters and I can help you receive a fair and maximum settlement allowed by your policy. Don't write another disappointing review, let me help.
Tue, October 16, 2012 | link