Vacant Home Dangers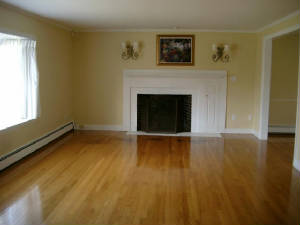 [Fri, May 25, 2012] Real estate sales have been sluggishly growing while the number of foreclosure filings in April fell to the lowest monthly total since July 2007, according to RealtyTrac's most recent report, released Thursday. Despite these optimistic statistics, there are many homes that stand empty—awaiting to be sold or rented.
This week I'd like the blog to focus on whether or not a generally insured peril will be covered by a standard homeowner's policy if the home is vacant. A vacant home is a property that's entirely empty (for a specific amount of time), without any personal property inside.
For instance, an investment property was purchased but stood vacant for several years as it was never rented or occupied. However, the property was still covered by an insurance policy. What happens if an exterior AC unit is stolen? Does the insurance company reimburse the owner for this loss?
Based on a typical policy, the loss would most likely not be covered because the home was never occupied. Whenever a home is empty, the property is at a higher risk for damage. In this scenario, the carrier possibly covered this policy based on an assumption that the property will be rented out shortly and had no documentation from the owner which stated otherwise.
Most insurance companies require either an endorsement or a separate, home insurance policy for a vacant dwelling while the owners try to rent or sell it. Not all companies offer vacant-home policies, but some do. Such policies may have certain restrictions or higher premiums. If a home is vacant, damage can occur and become worse over time. Because the damage can be more expensive to fix, the premium on vacant home insurance coverage is typically higher.
Insurance companies hate vacant houses, whether you're taking an extended vacation or you're waiting to sell your house, leaving it empty. If you're not home and a water pipe busts, a fire starts, or someone breaks in, chances are the subsequent mess is going to be pretty big — along with the insurance claim for the damage.
Read the fine print in your home owners policy to see its terms about vacancies. Then, email your agent or insurance company to double-check the rules. Don't call, because an email is a written record of your communication. You might need that record later if the company refuses to pay a claim because your house was vacant. Let me know if I can be of help!

Fri, May 25, 2012 | link
Flood Damage Vs. Water Damage. Know The Difference?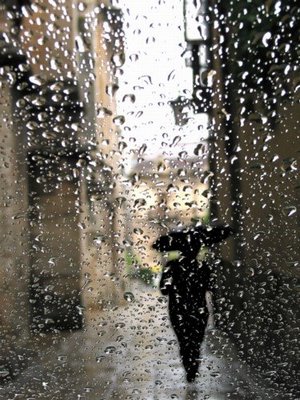 [Fri, May 18, 2012] "May you always have walls for the winds, a roof for the rain, tea beside the fire, laughter to cheer you, those you love near you and all your heart might desire." ~Irish Blessings
As I type this, heavy rain drops cover the windows completely. With dismay, many property owners may discover that their homes sustained unwelcome property damage such as a roof or window leak, flooded basement or a collapsed wall. Will their insurance policy cover the damage? Will their settlement be enough to repair or rebuild? Many homeowners dread these questions, so here are a few basic answers. Please note that each situation is different, so don't hesitate and contact me with your questions.
That depends on the type of insurance they chose, how the water entered their properties and as you know by now, how their claim has been filed.
There basically are two insurance policies that deal with a homeowner's water damage - a flood insurance policy and a homeowners insurance policy. Losses not covered by one of these policies may be covered by the other. Knowing the losses to which your home could be exposed will help you decide whether to buy one or both of this insurance coverage.All policies have their own provisions,omissions and clauses that you should be familiar with.

While insurance policies may differ in the coverage provided, there often are basic features common to all policies. Ask your insurance agent or a licensed Public Adjuster about the specifics of your insurance policy and the needs based on your location. In the meantime, here's general information based on a typical insurance policy.
FLOOD INSURANCE. As the name implies, a standard flood insurance policy, which is written by the National Flood Insurance Program, provides coverage up to the policy limit for damage caused by flood. The dictionary defines "flood" as a rising and overflowing of a body of water onto normally dry land. For insurance purposes, the word "rising" in this definition is the key to distinguishing flood damage from water damage. Generally, damage caused by water that has been on the ground at some point before damaging your home is considered to be flood damage. A handful of examples of flood damage include:
A heavy rain seeps into your basement because the soil can't absorb the water quickly enough
A heavy rain or flash flood causes the hill behind your house to collapse into a mud slide that oozes into your home.
Flood damage to your home can be insured only with a flood insurance policy - no other insurance will cover flood damage. Flood insurance is available through your insurance agent, insurance company or local Federal Emergency Management Office (FEMA). To determine if your home is located in a flood plain, contact your county planning office. If you are living in a flood plain, flood insurance may be an excellent purchase.
HOMEOWNERS INSURANCE. A homeowner's insurance policy doesn't provide coverage for flood damage, but it does provide coverage for many types of water damage to your home. Just the opposite from flood damage, for insurance purposes, water damage is considered to occur when water damages your home before the water comes in contact with the ground. A few examples of water damage include:
A hailstorm smashes your window, permitting hail and rain free access into your home.
A heavy rain soaks through the roof, allowing water to drip through your attic or ceiling.
A broken water pipe spews water into your home.
Even if flood or water damage is not covered by your homeowner's insurance policy, losses from theft, fire or explosion resulting from water damage is covered. For example, if a nearby creek overflows and floods your home, and looters steal some of your furnishings after you evacuate, the theft would be covered by your homeowners insurance because it is a direct result of the water damage. However, the flood damage would be covered only if you have flood insurance.
It's important to note that flood insurance and homeowners insurance do not duplicate coverage for water damage. Instead, they complement each other. Do your research, ask me questions about any water damage sustained to your property and stay safe!
Fri, May 18, 2012 | link
The Mostly Useless Perils Homeowners Insurance DOES Cover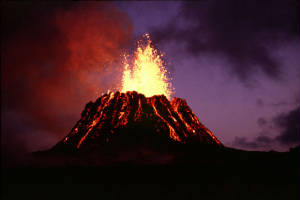 [Thu, May 03, 2012] Volcanoes and Spacecraft? Do you know what your homeowners insurance policy covers? Most people have a general idea, but do not invest the time to thoroughly read all the details, exclusions and the fine print of their policies. However, if you do decide to flip through the pages you might be surprised to learn about some of the things your policy actually does cover. Whether or not you need this coverage or lack coverage that is vital based on your location and climate - is a different discussion which I will gladly participate in if you contact me.
The focus of this blog entry is to let you know of a few rather rare things that most policies cover that you would probably never think to ask about. (Please note that all policies differ and you should consult your insurance agent and provider for specifics on your coverage).
Volcanic Eruptions – although the majority of homeowners don't live close enough to an active volcano to worry about, if you did - it's good to know you'd be covered! Most homeowner's policies provide coverage for property loss caused by volcanic eruption when it is the result of a volcanic blast, airborne shock waves, ash, dust, or lava flow. It is important to note that damage to land, trees, shrubs, lawns, property in the open, open sheds, or the contents of those open sheds are typically not covered. Neither is the cost to remove ash from personal property is generally not covered unless the ash first causes direct physical loss to personal property.
Aircraft & Spacecraft Damage – damage to property inside the building would be covered if the falling debris first damages and penetrates the building roof or walls, then damages the property on the inside. Some insurance policies include the terms "falling objects" and "aircraft," which include self-propelled missiles (meteors) and spacecraft. State Farm states on their website that while claims are handled on a case-by-case basis, damage from satellite debris, a.k.a. space junk, likely would be covered under most insurance policies.
Hopefully your home will not be damaged by a volcano or an aircraft, but at least you know you are covered …well, sort of.
When shopping for insurance, it is important to understand exactly what you are getting and what you are lacking in a homeowner policy. As I have previously written, when it comes to insurance – the devil is in the details. Do your homework and research. Get a free evaluation and analysis of your policy from a licensed Public Adjuster. Although Public Adjuster don't sell insurance, nor do they get any commissions from the sales, they know which coverage is vital and which can be tossed. Their knowledge comes from the numerous experience of handling property damage claims in your area of residence and dealing with insurance companies.
Stay safe and do ask questions, I am here to help!
Thu, May 3, 2012 | link