Trick-Or-Treat: Halloween Events Filled With Holiday Treats, Haunted Houses And Crime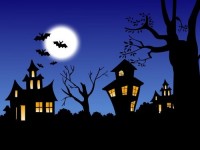 [Thu, October 27, 2011] A huge goodie bag of parties and trick-or-treat events have been planned to fill this upcoming Halloween weekend for families across United States.
Kids are urged to go easy on the candy, adults are cautioned to stay safe and property owners are advised to protect their homes from theft and vandalism.
While you are busy hanging spider webs on your shrubs or picking out a costume, don't forget about the other important details to make your Halloween weekend fun and safe: protect your home from theft and vandalism losses. Keep doors locked, leave lights on, stay aware while having strangers or party goers at your home, keep valuable out of sight.
Halloween is a prime time for thieves to take the opportunity to seize your valuables or vandalize your home. In the event that a loss occurs, information and knowledge is vital.
What is considered theft or vandalism? In law, theft is a crime of taking the property or services of another without consent. Under most statutes, theft encompasses the crimes of larceny, robbery, and burglary. Larceny is the crime of taking and carrying away the goods of another with intent to steal. Burglary is defined as the breaking and entering of the premises of another with intent to commit a felony within.
The intentional destruction of property is popularly referred to as vandalism. It includes behavior such as breaking windows, slashing tires, spray painting a wall with graffiti, and destroying a computer system through the use of a computer virus. Vandalism is a malicious act and may reflect personal ill will, although the perpetrators need not know their victim to commit vandalism. The recklessness of the act imputes both intent and malice.
Vandalism or theft may or may not be covered by your insurance and depends on the type of policy, type of loss, cause of loss and the way your claim has been prepared and handled. All basic homeowners, condo, and renter's insurance policies have limits and restrictions on certain types of personal property loss, including but not limited to jewelry, furs, fine art, memorabilia, collectibles, money or securities.
In the event of a loss, your insurance provider will ask to present a list of all items that were destroyed or damaged. I strongly recommend that you take the time now to make a room-by-room inventory of everything you own, including when you bought the items and how much they cost. We also suggest keeping videos, photos, receipts or credit card statements for higher value items, such as furniture, appliances, rugs, and expensive clothing.
Many homeowners' policies place limits on how much they will pay for certain types of items. Another common oversight with homeowners insurance is the difference between actual cash value and replacement cost of your home's contents. If you suffer a loss, actual cash value pays based on what your property is worth at the time where as replacement cost coverage pays what it costs to replace those items. This difference can be significant.
Please consult a licensed Public Adjuster on the type of coverage you currently have, may be lacking or needlessly paying for. Public Adjusters know the myriad scenarios, restrictions and rules when it comes to theft and vandalism. Stay safe and don't hesitate to contact me if you have a question or may need assistance.
Thu, October 27, 2011 | link
Pollution Exclusion Bars Coverage For Suit Seeking Damages For Bacterial Infection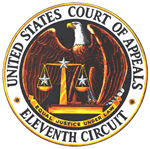 [Sun, October 23, 2011] The Eleventh U.S. Circuit Court of Appeals held that a pollution exclusion barred coverage of a suit seeking damages for a bacterial infection contracted as a result of millings from roadwork where the millings constituted irritating effects pursuant to the definition of the policy's pollution exclusion.
Published by Leagle, Inc. (a leading provider of copies of primary case law from all Federal and State higher courts), this action for declaratory relief is derivative of a state court action brought by Julius J. Szabo against Norman and Diane Weizer as the owners and operators of Florida West Covered RV & Boat Storage, LLC.
Szabo sued Florida West and the Weizers (collectively, "Florida West") in a separate state court action. According to his complaint, Szabo was forced to wade through retained flood water to retrieve his personal property from a storage unit that he leased from Florida West. Szabo alleged that he "contract[ed] bacterial poisoning," "a severe bacterial infection," and "injury" due to "milling[s] from roadwork" which had mixed with the flood water. In response to Szabo's complaint, Florida West sought protection under its standard commercial general liability insurance policy ("CGL") with Markel International Insurance Company.
The predicament was whether the state court complaint alleged facts that fell within the scope of two policy exclusions contained in the Markel CGL policy. The district court granted summary judgment in favor of Markel, finding that Markel was not obligated to defend or indemnify Florida West under the CGL policy because the absolute pollution exclusion and absorption/inhalation/disease exclusions applied to defeat coverage.
The Eleventh Circuit agreed with the district court's judgment. Thus, the district court correctly looked to the dictionary definitions of "contaminant" and "irritant" in construing the exclusion, and thus, according to the underlying complaint, the presence of millings in the water was precisely what caused his injuries. Pursuant to a reasonable reading of the complaint, the Eleventh Circuit found millings mixed with flood water constituted a "pollutant" within the meaning of the absolute pollution exclusion.
The district court checked and examined the dictionary definitions of "contaminant" and "irritant" in construing the exclusion, thus the court properly noted that, according to Szabo's complaint, the presence of millings in the water was what caused his injuries.
Interestingly, the district court established that it is a product's ability to produce an irritating effect that places the product within the policies' definition of an "irritant." It was of no weight that the complaint did not use the words "irritant," "contaminant," "pollutant" or "pollution," as Florida West suggested.
Note that this case is marked "Do Not Publish" by the courts. It indicates that the decision is not to be used as legal precedent, however the decision is still available for public access.
Let me know what you think on this ruling. Stay safe and in-the-know when it comes to property damage and insurance claims!
Sun, October 23, 2011 | link
The Value of Hiring a Public Adjuster
[Fri, October 14, 2011] The American Association of Public Insurance Adjusters is busy getting the word out about how hiring a public insurance adjuster can add value to a policyholder's insurance claim. AAPIA prides itself on being a professional organization representing public adjusters from all over the United States. AAPIA sponsors educational, social, and networking programs throughout the year.
Recently, Gene Veno, the President of the American Association of Public Insurance Adjusters, was interviewed about the role of a public adjuster and the value a claims professional can add to a property damage claim when that professional is working on behalf of the policyholder.
Fri, October 14, 2011 | link
Case in Point: Damage to Garage Door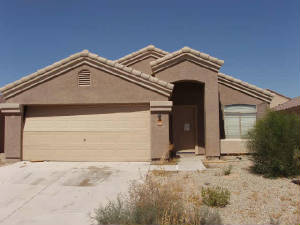 [Fri, October 7, 2011] Many tenants of rented properties wisely choose to purchase insurance. Tenant's insurance is usually inexpensive, and can save you money in case of an incident such as fire or theft.
In the example below, a tenant sustains damage to the garage door of his rented home. Would this loss be covered by a typical tenant's policy such as the HO-4?
The incident: An insured has an HO-4 tenant policy and resides in a rented single family home. The tenant opened the garage door and left the trunk lid of his van up because he was cleaning it. While the trunk lid was still open, the insured went to get something in the house. As doing so the insured automatically hit the button to close the garage door. The garage door sustained damage and needed to be completely replaced. The property damage claim is for the broken garage door that occurred when it attempted to close and struck the trunk lid of the van. Did the claim arise out of the use of an auto? Would the motor vehicle liability exclusion apply?
The policy: The HO-4 policy provides coverage for a tenant of a single-family residence or a tenant of an apartment. The policy focuses on loss to personal property such as clothes, furniture and other belongings within the dwelling. Coverage for legal liability is also included. The HO-4 policy does not include coverage for the building and other structures because a tenant does not have an insurable interest in the building.
The claim: The insured certainly owns the van, and liability for property damage to property of others arising from the ownership, maintenance, occupancy, operation, use, loading or unloading of motor vehicles is excluded. Likewise, property damage to property rented to, occupied or used by, or in the care of an insured is excluded. The garage door was rented to and used by the insured. There is no coverage for this property damage claim. The HO-4 renter's form does not cover damages to the structure.
Fri, October 7, 2011 | link