Storm Chasers? ….Really?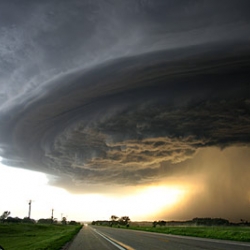 [Mon, May 23, 2011] Photos of damaged buildings and destroyed personal property in Joplin, Missouri have flooded American media outlets since Sunday afternoon. Tornadoes tore through parts of the Midwest on Sunday May 22, causing grave damage in Minnesota and Missouri. The southwest Missouri city of Joplin saw widespread damage; impassible city streets, destroyed homes and debris cover the ground, property owners shifting through rubble looking to salvage some personal possessions as high winds and hail continue to plague the area.
As a property owner myself, my heart goes out to all the families and business owners who must gather their strength and rebuild. As a Public Adjuster, I know that the process of filing insurance claims and dealing with this type of disaster is difficult and challenging – however it does not have to be. With the help of a Public Adjuster insured property owners can concentrate their efforts on family and personal needs, while a licensed and experienced Public Adjuster will handle all aspects of the claim process and negotiate a fair payout to cover all costs and repairs from the insurance company on the behalf of the insured.
But what happens if a property owner is not familiar with the services or even a mere existence of a Public Adjuster? After all, so many policy owners don't know the intricate details of their policy until a disaster strikes – just like they don't know of their right and ability to have a Public Adjuster on their side until one comes knocking.
Chris Carman, an Insurance Appraiser at my office mentioned this morning that as much as he enjoys his job of helping policy owners at times of disasters such as the recent tornado, he often confronts the undeserved yet common misconception that a Public Adjusters is merely another 'storm chaser' especially after a major tornado, flood, hurricane or earthquake hits. Chris went on to recall a tornado claim he worked on in Northern Florida prior to coming on board with Zevuloni & Associates.
Here's a recap: a property owner filed a tornado claim with his insurance company for various exterior and interior structural damages. The Insurance Adjuster unsurprisingly talked him out of hiring a Public Adjuster referring to the Public Adjuster as a 'storm chaser' and within days had presented a settlement offer of $100,000.00. It seemed like a huge and generous amount to the property owner at the time, however as he started to make repairs to his property which occupied over 10 acres of land he soon realized that the settlement is nowhere nearly enough to cover all the costs. That is when the property owner chased a 'storm chaser' named Chris. Over several months the damage was correctly reevaluated and the claim was reopened. A fierce negotiation with the insurance company followed and successfully resulted in a $500,000.00 settlement ...all thanks to the efforts of a storm chaser!!!!
What can I say, I am not surprised as Chris is indeed a professional in his field and unfortunately many property owners are grossly underpaid for their claims by the insurance companies. I am however bothered by the stereotype of a 'storm chaser' as the only thing I and my associates chase are fair settlements and just conduct from the insurance companies! I hope that the residents of the tornado hit areas will seek the help of a licensed, ethical and experienced Public Adjuster and thus avoid underpaid or denied claims.
Let me know if you have any questions or comments at joe@florida-pa.com as I enjoy reading them and appreciate the opportunity to help.

Mon, May 23, 2011 | link
Did The Tree Little Pigs Have Enough Insurance To Rebuild Their Home?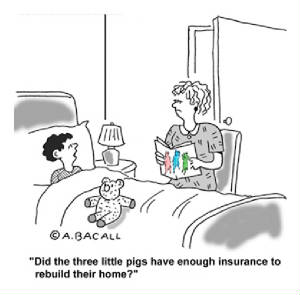 [Mon, May 16, 2011] Since real estate values are still down in most parts of the country, should people lower their homeowner insurance amount to save money in this unpredictable economy?
This is a very important question (I overheard on a morning news segment) when it comes to property insurance. Here's my take on the situation: the amount of insurance that you buy for your home should not be confused with the real estate value of your home!
Instead of selecting coverage based on the resale value or square footage of your house, the right amount of insurance is a limit set that accurately reflects what it would cost to rebuild your home in the event that it is destroyed. There are many factors that go into evaluating the type of insurance you may need, most important is location, location and location. Is your home in flood susceptible area? Is your home or business located in a state that is vulnerable to hurricanes, tornadoes, fires or earthquakes? Perhaps your home is an older construction and generally the cost of rebuilding an older home is greater than the cost of rebuilding a newer one – the repairs are more involved.
Many homeowners rely on their agent to calculate the replacement cost of their home using a computer program designed for that purpose, but they shouldn't rely on that estimate alone. Courts have backed up insurance companies in saying that it is the homeowners' responsibility to make sure the contract they sign has adequate replacement limits. So, look to construction costs in your community for guidance.
A builder who knows your neighborhood and the features of your home can give you a rebuilding estimate on a cost-per-square-foot basis. If, for example, the features in your home would average to $250 a square foot to replace, and your home is 2,000 square feet, you would need to have a dwelling limit ("Coverage A") of at least $500,000 in order to rebuild your home. I suggest to take this extra step to make sure that you are not underinsured, should a disaster happen.
So, if you have not dusted off your homeowners' insurance policy for a while, get reacquainted with it and be sure that you understand the fine print, all the provisions and deductibles that you are paying for with your premium dollars.
While the reasons that people don't have enough homeowner's insurance vary, the consensus from professionals do not: this is a major problem. A study done by Marshall & Swift, which tracks statistics for the real estate industry, says 59% of U.S. homeowners don't have adequate insurance to replace their home or the valuables inside after a fire, hurricane, earthquake or other disaster. If that doesn't want you to go out and double check your homeowner's policy, I don't know what will.
I'll make it easy for you – although I am not an insurance agent, I know much about it from all my experience as a Public Adjuster. Call me at 954-742-8248 or email me at joe@florida-pa.com and I will gladly review your current policy and advice on the things that may or may not be lacking, necessary, pointless or excessive. It might then be worth having a conversation with your insurance agent to update your insurance policy to reflect your needs and prepare so that in the event of a disaster, you'll be financially and emotionally taken care of, and that will make me very happy!
Mon, May 16, 2011 | link
Shhhhh …Don't Think or Talk about It!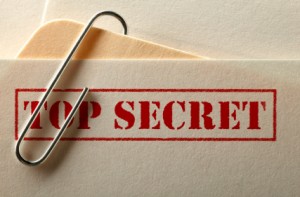 [Wed, May 11, 2011] A list of things insurance companies don't want you to think about – good thing you've got me on your side!
Insurance companies are not your "good neighbors" in time of disaster. Insurance companies are in business to make profits. The less money they pay you for your property damage, the more revenue they make. Their adjusters may seem nice and knowledgeable, and may even feel something for what you are going through. However they are employed by the insurance company and therefore do not represent you. The less money your insurance company will award to your claim, the more money they make, it's just business, nothing personal.
Insurance companies do not want you to hire a Public Adjuster. If you hire a professional and skilled Public Adjuster, they know they will have to reimburse you more money for your property damage. They will paint Public Adjusters as greedy, lazy, unnecessary, and any other number of downbeat adjectives to make you believe you will do better without one. Knowing the first secret, why would you ever believe such a portrayal from an insurance company interested in making money? Public Adjusters always represent the policy holder, not the insurance company and will work diligently to your best benefit.
An insurance company adjuster is a skilled negotiator. That means he or she will attempt to play you like a poker pro. You will hear things like, "that's my best offer," "if you don't agree to accept this offer, we can have an arbitration", and "our settlement is fair and best, don't waste your time on Public Adjusters or Lawyers".
Insurance companies may withhold information in their benefit. Your insurance company may not make you aware of all your rights if it works to your benefit. Often times the intricate industry specific language used in contracts and insurance policy documents may be difficult to understand by the policy holder, and that's what insurance companies count on, assuming that you do not fully know what your policy covers and all your rights in order to collect the maximum allowed settlement. Hence another reason why you should have a Public Adjuster on your side. When you are dealing with their insurance adjuster, you might as well be dealing with their top sales rep. The adjuster has often been trained in programs put together by top insurance negotiators, sales strategists and attorneys who know the law, who know psychology, and who know how to pay you the least amount of money they can get by.
Monetary reserves. Insurance companies have reserves set aside for major catastrophes that allow them to hold millions to billions of dollars and gain interest on those funds and improve their profits. Who contributed to such reserves – well you did by paying your monthly dues and hardly ever filing any claims. Insurance companies make interest on every dollar they hold. It is therefore in their best interest not to settle your case quickly, unless they are settling it cheaply.
I hope you will use this information and consequently make the right decision by calling a Public Adjuster to help you in case you ever need to file an insurance claim. I will gladly answer any question you may have regarding a property damage insurance claim. Email me at joe@florida-pa.com or call me at 954-742-8248. Looking forward to hearing from you and being able to help you!
Wed, May 11, 2011 | link
If You Want Peace, Work For Justice!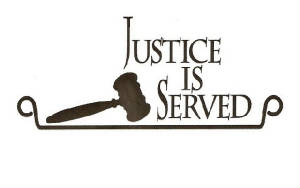 [Tue, May 03, 2011] There were many things that ran through my mind as I heard the news of Osama Bin Laden's death. A spark of relief and pleasure, alarm of retaliation, pride towards our armed forces and intelligence offices, along with overbearing American idealism that delights at justice delivered.
Just as the attacks on Sept. 11, 2001 changed the world in an instant, so, it seems has the death of Osama Bin Laden. Some might wonder how it will affect the future and the economy of the United States. Any thoughts?
What does this have to do with Property Insurance Claims Blog you ask? Well not much directly, but the more I think about these recent events, the more I think about justice being served. After all, many have given their lives in pursuit of justice, others commit their careers and daily lives to ensure that justice will ultimately be served, whatever it may be.
In my own humble and unassuming way I am a stickler for justice. In pertinence to my blog, I seek justice in the form of fair insurance settlements due to property owners. I devote my days to representing people whose claims have been denied or grossly underpaid. You may say that there is no comparison between the justice of recent events and the justice of insurance claims …perhaps, but justice is just that – justice, regardless of magnitude, form or manner.
"Nothing is to be preferred before justice." was said by Socrates before our time, and I couldn't agree more Today!

Tue, May 3, 2011 | link